Custom Engraving
Are you building a short-barrelled rifle, short-barrelled shotgun, or a suppressor? Before you file the Form 1, we can engrave your receiver or tube with the markings as required by federal law. We charge a flat $25 plus return shipping for this service.
Short-barrel shotgun, engraved and parkerized.
Alphanumeric engraving for pieces such as plaques or trophies, where you can select different styles, fonts, sizes, etc. for the text is $20 for setup plus $.25 per letter.
Engraving graphics or large items, such as the skull on the 1911 slide or the engine valve cover shown below, are priced on a case-by-case basis. Please call for a quote.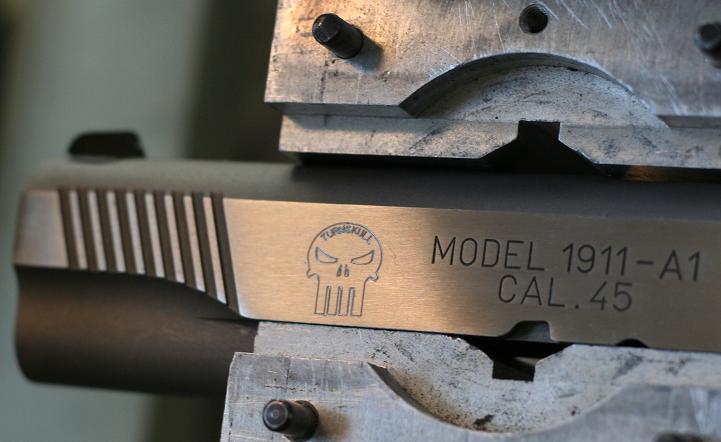 EFI, LLC: Serving the Shenendoah Valley as a Gunsmith and Custom Firearm Manufacturer Since 2008.